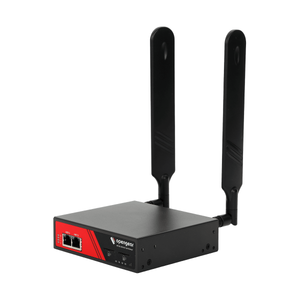 Opengear ACM7008-2-LMP
Regular price

$2,673.69

$2,941.06

$2,673.69

Sale price

$2,941.06

Sale
(inc GST)
Adding product to your cart
For small IT deployments at edge locations, the Resilience Gateway provides secure remote access to your critical devices via Out-of-Band management. An embedded, global 4G-LTE cellular modem offers an alternate path when the primary link is unavailable.
Connect devices directly to this small form-factor console server via 8 serial and 4 USB ports, providing always-on access to your remote networking equipment. Every model includes 4GB internal memory. Options include a 4-port GbE switch and models without the cellular modem.
Part of the Opengear Network Resilience Platform, the ACM7000 Resilience Gateway with Lighthouse management software and Failover to Cellular™ is used at small Retail locations, Bank branches/ATMs, regional offices, and at many other remote locations where business continuity is critical.
Learn more about Fastrack Technology's Maged Out-of-Band service here.